Burj Al Arab Afternoon Tea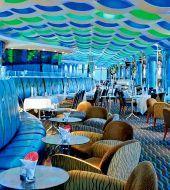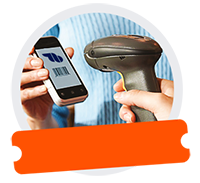 Show your Ticket
On your Phone!
Sky Tea at Skyview Bar
Located on the top floor of Burj Al Arab, Skyview Bar instantly matches expectations with unrivalled views of the Palm Jumeirah and The World islands; is inviting you to experience a magnificent afternoon tea. Enjoy a selection of tea, coffee, sandwiches, pastries and cakes served with a choice of our delicious jams and the mouth-watering Devonshire clotted cream.
Time: Saturday to

Thursday

, first seating

13:00

; Second seating

16:00
Ultimate Afternoon Tea at Sahn Eddar
A perfect meeting area befitting the splendour of Burj Al Arab, is located at the base of the world's tallest atrium. Warm and welcoming tones, mosaic, marble flooring and torch lighting provide the perfect backdrop for guests wishing to linger over traditional Afternoon Tea.
Time: Serving from 13:00 to 18:00
This is what comes to mind when people think of English tea ceremonies. Burj Al Arab's High Tea is a much different. Serving from

19:00

, along with cocktails, accompanied by delicate sandwiches and sweet culinary delights.

Important! Minimum spend of AED 370 per person applies.





Time: Serving from 19:00 to 20:00


Minimum age: 21 years

Tickets sent by email!
Powered by Ticketbar